CALA
Dec 2020
Grandhome Phase 2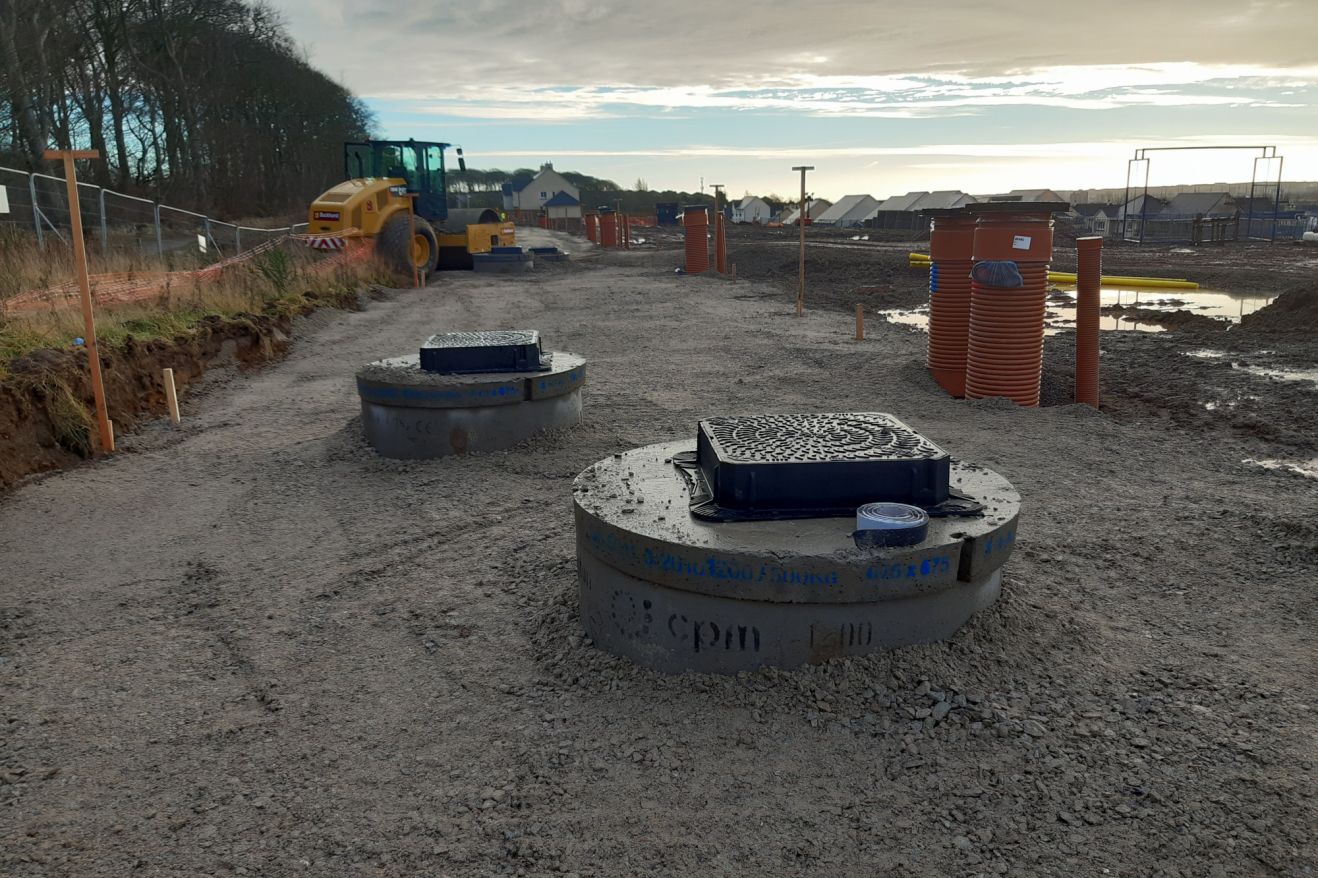 WM Donald continue their stay at Grandhome, providing our services to CALA for their Phase 2 Development. The development consists of 116 plots – made up of Detached, Semi-Detached and Terraced Houses.
We will be carrying out all infrastructure works, including the installation of sewers, water mains and street lighting.
Throughout these works, we will also be carrying out the installation of all new housing roads, plot and retaining wall foundations, floor slabs and all hard-landscaping works.